There are no more items in your cart
Shipping

To be calculated

Total

£0.00
Price
£49.98
£49.98
£41.65
 Last items in stock
Price
£99.96
£99.96
£83.30
 Made to Order in the UK in 2-3 Days
Price
£19.98
£19.98
£16.65
 Made to order in the UK in 2-3 days
All new products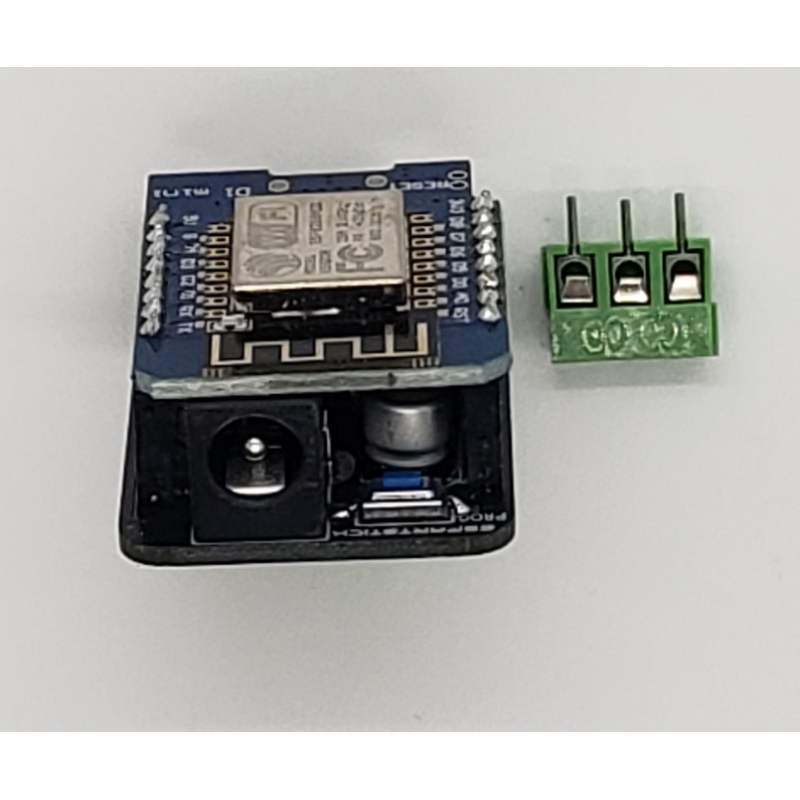  
ESPartStick 5v Enhanced (Barrel connector)
ESPartStick 5v Enhanced (Barrel connector)
For those with a smaller demand, or tighter budget, our friends at ESPartStick.com have bought you the answer

5v Enhanced edition
2.4 GHZ WiFi Pixel Controller
Data level shifter for long distance cabling
Reset & Program buttons
Micro USB for easy programming
Compatible for all connector types
Includes six pin header screw terminal
Wemos D1 mini along with the enhanced ESP Art Stick 12v pixel shield.
This version comes with a 5v Barrel connector for power
Controller to pixels over 50ft
Able to handle over 1024 pixels
This pixel control shield allows for a dedicated data out with true 5v power and data allowing to use this with any neopixel from Dotstar, WS2811, and WS2812B, and more.
100% compatible with the ESPixelStick firmware allows you to simply plug in this device to you computer to upload. No more extra hardware and cables to program.
Use for addressable LED matrix, strings, or make you own custom Arduino programs to expand you possibilities.
This add on shield works with the Wemos D1 mini so easy to plug and play into your existing props, or MQTT IOT devices.
With a 2.4ghx WiFi and 160 mhz of speed, and a dedicated micro USB port, you can make your devices battery powered allowing the ESPArtStick to send the power and data to you LEDs or servos.
No customer reviews for the moment.
14 other products in the same category: