There are no more items in your cart
Shipping

Free

Total

£0.00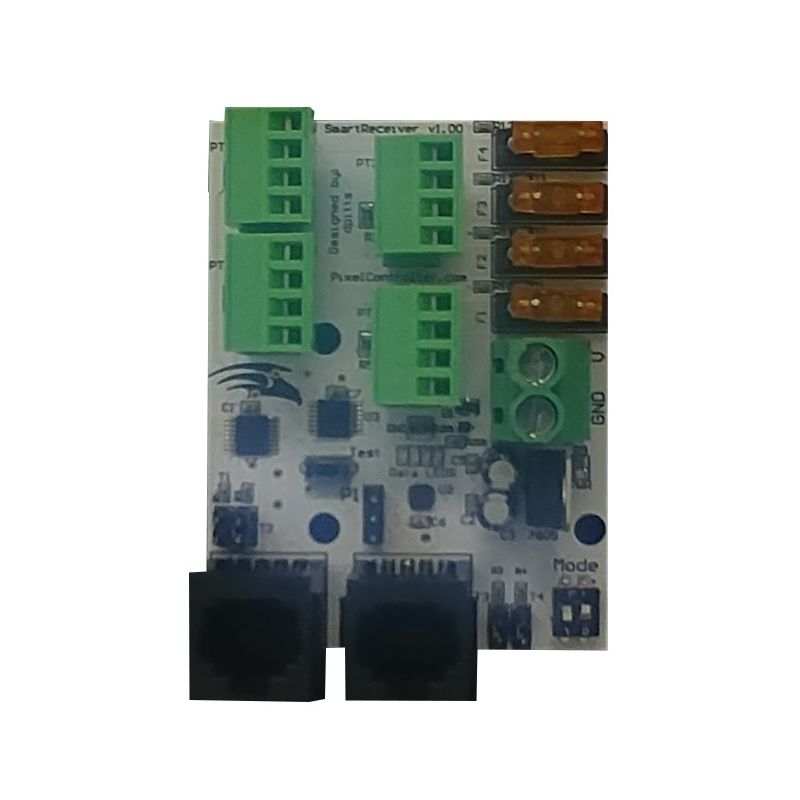  
Smart Differential Receiver
The 4-String Differential SmartReceiver Board can be connected to the F16V2, F16V3 and F4V3 Differential Expansion boards as well as the popular F48 differential controller allowing 4 strings to be placed up to 250+ feet from the controllers. When powered from F16V3/F16V2 expansion boards, F4V3 expansion board or the F48 the SmartReceiver can be daisy-chained together with other SmartReceivers (maximum three per chain). The chain will share the allocated number of pixels configured for the port it is connected to. 
The SmartReceiver has a built in test mode that is activated by a push button. Great for testing pixels without the need of a controller. The board features four LEDS that will light respectively when data is detected on the four data lines.
Note: Supports 3-wire pixels only. 

The Smart Differential Receiver replaces the older Differential receiver, and can be used in 'non smart' mode, as a standalone Differential Receiver.

Please be aware that the Smart receiver when running on a 5v system, will need 5.3v to function properly. If you are running a 12v system this is not an issue.
 
4 other products in the same category: