There are no more items in your cart
Shipping

Free

Total

£0.00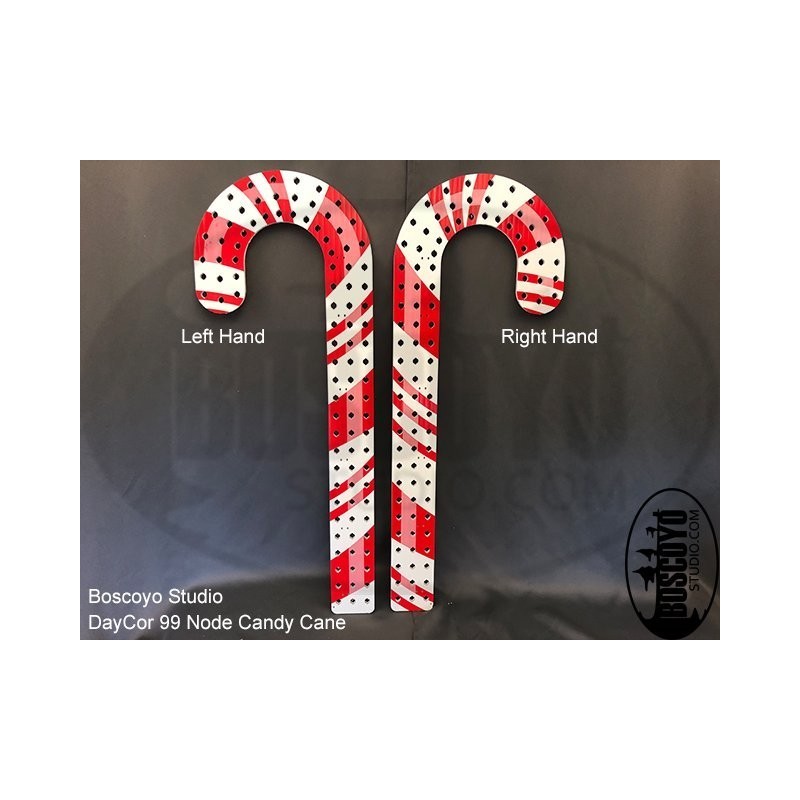  
DayCor ChromaCane 99 (LEFT)
DayCor ChromaCane
ChromoCane is a beautiful take on an iconic Candy Cane that allows for fast assembly and works with pixels or RGB Nodes.  Available in a left-hand or right-hand version.
Features:
Our version of the Candy Cane is the ChromoCane. It is made from 10mm Coro. This is 2.5 times thicker than the 4mm at about 3/8' thick. They allow you to focus the LED to your audience without having to be diffused similar to our CoroArches. The ChromoCane is almost 36' tall with 99 mounting holes for 12mm Pixels or RGB nodes in a 3 row by 33 column matrix. We designed them to be cable-tied to a stake or our preferred method, to a segment of 1/2' EMT Conduit.  You can have a ChromoCane ready to go in about 5 minutes, that's it. All you need to do is load your pixels or RGB nodes and hook it to your controller.
Works with all 12mm nodes bullets
Almost 36" tall
3 columns of 33 nodes for a total of 99 nodes per ChromoCane
Super fast and easy installation
Available in White 10mm coro only with Red Stripes in Left or Right
ChromoCane mounts to 1/2' EMT Conduit or another type of stake with cable tie holes
100% American Made: design, material and fabrication
Assembly:
The ChromaCanes are design to be cable-tied to a stake with the provided cable tie holes. You can install your pixels or RGB's in just a few minutes. Push the stake in the ground set it up in the sequencer of your choice and enjoy.
Shipping:
The ChromaCanes as standard are slit and folded on the long length to make shipping reasonable. The slit and fold does not affect the strength or look of the cane in any way.
If you want your cane to be sent without a slit, please contact us.
No customer reviews for the moment.
6 other products in the same category: