There are no more items in your cart
Shipping

To be calculated

Total

£0.00
Price
£49.98
£49.98
£41.65
 Last items in stock
Price
£99.96
£99.96
£83.30
 Made to Order in the UK in 2-3 Days
Price
£19.98
£19.98
£16.65
 Made to order in the UK in 2-3 days
All new products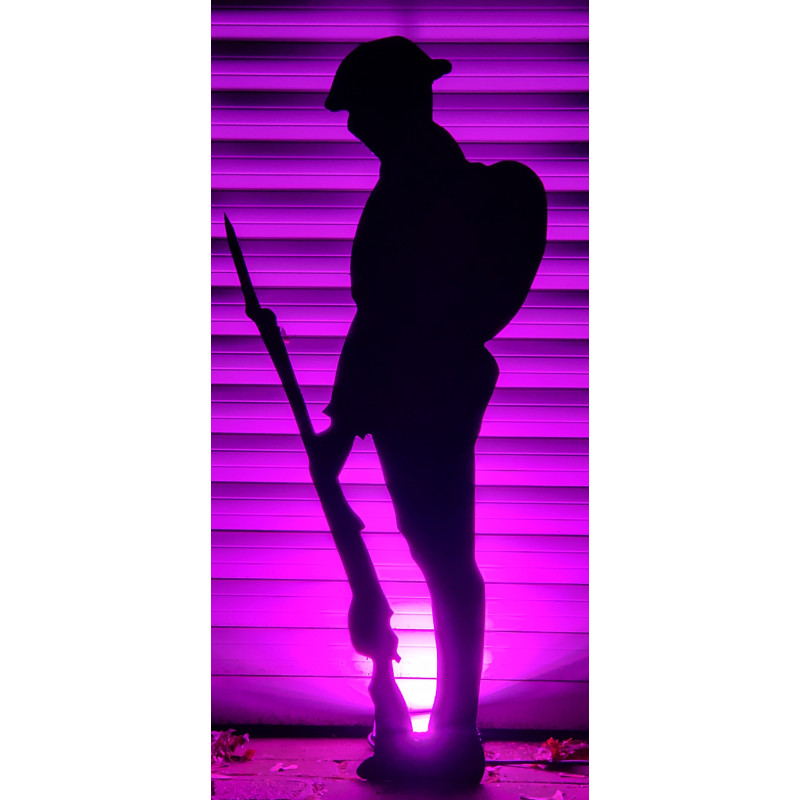  
After the success of the Remembrance Poppy one of our lovely customers suggested a bowing soldier that could be lit from behind to create a silhouette and we thought it was a great idea. Please note this has no nodes as it is designed to be lit with a flood light or similar (flood light not included). Available only in black 10mm correx.
All profits from the sale of this soldier will be donated to the Poppy Appeal/Royal British Legion
No customer reviews for the moment.
11 other products in the same category:
Price
£49.98
£49.98
£41.65
 Made to Order in the UK in 2-3 Days
Price
£49.98
£49.98
£41.65
 Made to order in the UK in 2-3 Days
Price
£49.98
£49.98
£41.65
 Last items in stock
Price
£17.94
£17.94
£14.95
 Made to order in the UK in 2-3 days
Price
£99.96
£99.96
£83.30
 Made to Order in the UK in 2-3 Days
Price
£22.98
£22.98
£19.15
 Awaiting new stock
Price
£51.96
£51.96
£43.30
 Made to order in the UK in 2-3 days
Price
£34.98
£34.98
£29.15
 Made to order in the UK in 2-3 days
Price
£48.00
£48.00
£40.00
 Awaiting new stock
Price
£14.94
£14.94
£12.45
 Made to order in the UK in 2-3 days